IMMERSIVE MEDIA FOR REAL ESTATE
REVOLUTIONISING THE INDUSTRY ONE LISTING AT A TIME
ACCELERATING SALES THROUGH BUYER ENGAGEMENT
The real estate industry is no stranger to technology and innovation, and it's here that the use of 3D virtual tours to showcase properties has seen the biggest adoption and impact. 3D virtual tours provide potential buyers with an immersive and interactive experience that allows them to explore properties from the comfort of their own homes. As we all know, qualified leads are much easier to convert to sales and because potential buyers see all of the property, agents can be certain that when they book a physical visit, they're already very interested in it.
These tours are revolutionizing the industry, providing enhanced experiences for buyers, saving time and money, and increasing sales but at C3D we go further.
C3D provide a range of tools built around the standard 3D virtual tour that help you go even further in the digital world. Our C3D Homes platform which is soon to be launched allows you to record audio directly to the tour from your PC giving commentary on the property as the user explores, C3D Live let's you join a videoconference inside the tour with potential buyers and guide them round the property real time and for those exclusive listings we can build a bespoke experience that can't be rivalled.
IMPACT ON MARKETING
3D virtual tours have transformed the way the hospitality industry markets its properties. Traditionally, hotels and other hospitality businesses would rely on static images and videos to showcase their facilities. However, with 3D virtual tours, customers can now experience the hotel virtually, enabling them to get a better sense of the property's layout, amenities, and overall ambiance. This immersive experience can significantly enhance the customer's decision-making process, leading to higher booking rates.
IMPACT ON CUSTOMER EXPERIENCE
3D virtual tours have also impacted the customer experience in the hospitality sector. Customers can now get a more accurate sense of the property's facilities, layout, and overall ambiance before they arrive. This can help set realistic expectations and reduce the chances of disappointment or surprises. Additionally, 3D virtual tours can provide guests with more information about the property, such as local attractions, amenities, and services, which can enhance the overall experience.
IMPACT ON OPERATIONS
3D virtual tours have also impacted the hospitality sector's operations. Traditionally, hotels and other hospitality businesses would require physical site visits to carry out inspections, plan events or redesign spaces. However, with 3D virtual tours, these tasks can now be done remotely, saving time and reducing costs. Additionally, 3D virtual tours can help hotels and other hospitality businesses to improve their facilities by identifying potential issues or opportunities for improvement before they arise.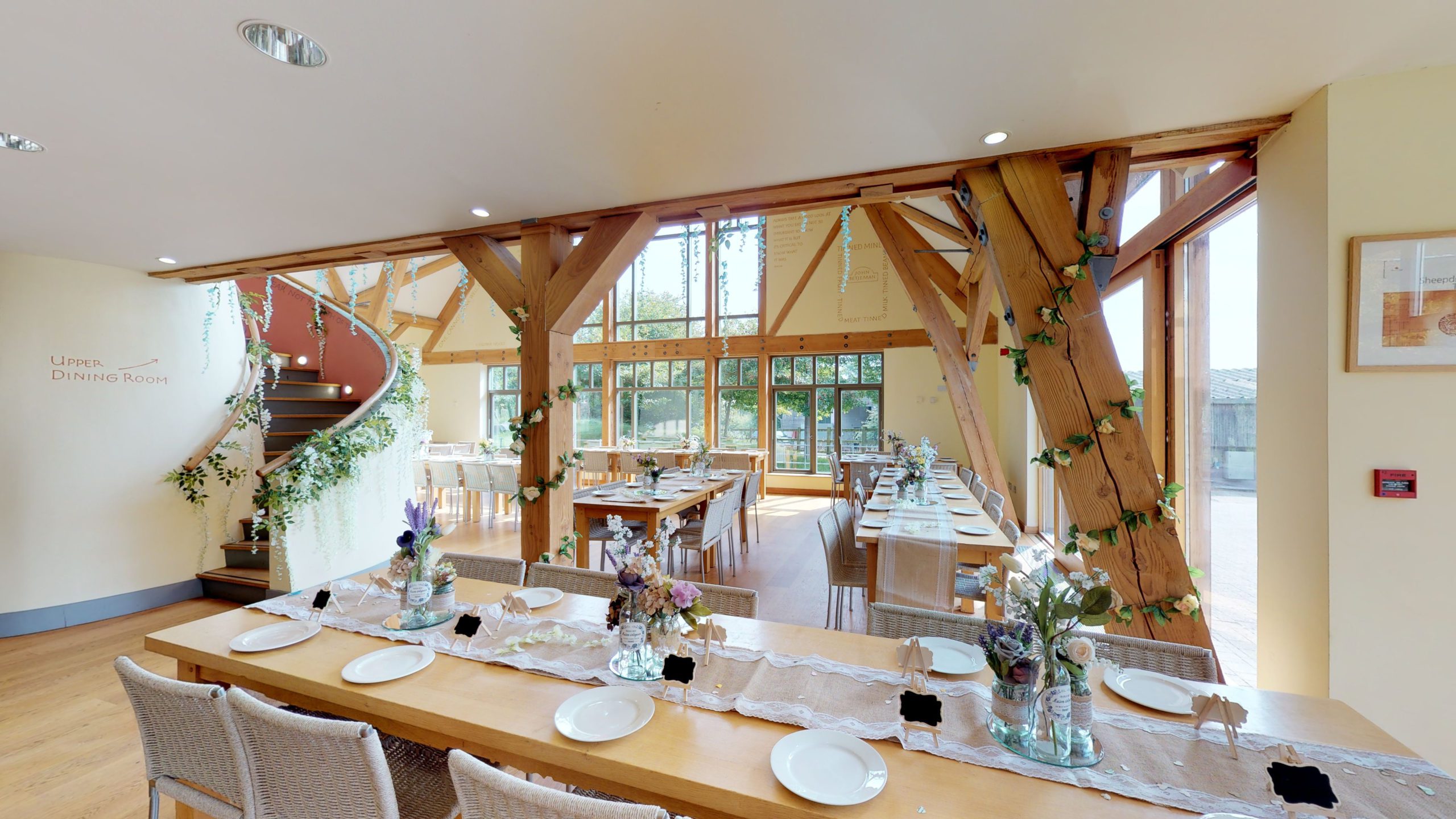 ADDITIONAL BENEFITS
We can derive additional sales material from a virtual tour for you to use.
Unlimited high definition imagery of any subject or area within the tour
The tour captured as a video walkthrough compatible with Youtube and other video providers.