IMMERSIVE MEDIA FOR THE HOSPITALITY SECTOR
BRINGING CLIENTS TO YOUR VENUE ANY TIME FROM ANYWHERE ON ANY DEVICE
THE CHANGING DEMOGRAPHIC OF YOUR CLIENT BASE
Virtual tours have become an essential tool for businesses to meet the online expectations of Generation Z, the demographic born between the mid-1990s and the early 2010s. As digital natives, Gen Z has grown up with technology and expects a seamless online experience. They want to research, shop, and book online, and virtual tours allow them to do just that. Virtual tours provide a more immersive experience than static images or videos, allowing Gen Z to explore a space and get a better sense of what it's like to be there. By providing virtual tours, businesses can meet the expectations of this tech-savvy generation and capture their attention and loyalty.
IMPACT ON MARKETING
3D virtual tours have transformed the way the hospitality industry markets its properties. Traditionally, hotels and other hospitality businesses would rely on static images and videos to showcase their facilities. However, with 3D virtual tours, customers can now experience the hotel virtually, enabling them to get a better sense of the property's layout, amenities, and overall ambiance. This immersive experience can significantly enhance the customer's decision-making process, leading to higher booking rates.
IMPACT ON CUSTOMER EXPERIENCE
3D virtual tours have also impacted the customer experience in the hospitality sector. Customers can now get a more accurate sense of the property's facilities, layout, and overall ambiance before they arrive. This can help set realistic expectations and reduce the chances of disappointment or surprises. Additionally, 3D virtual tours can provide guests with more information about the property, such as local attractions, amenities, and services, which can enhance the overall experience.
IMPACT ON OPERATIONS
3D virtual tours have also impacted the hospitality sector's operations. Traditionally, hotels and other hospitality businesses would require physical site visits to carry out inspections, plan events or redesign spaces. However, with 3D virtual tours, these tasks can now be done remotely, saving time and reducing costs. Additionally, 3D virtual tours can help hotels and other hospitality businesses to improve their facilities by identifying potential issues or opportunities for improvement before they arise.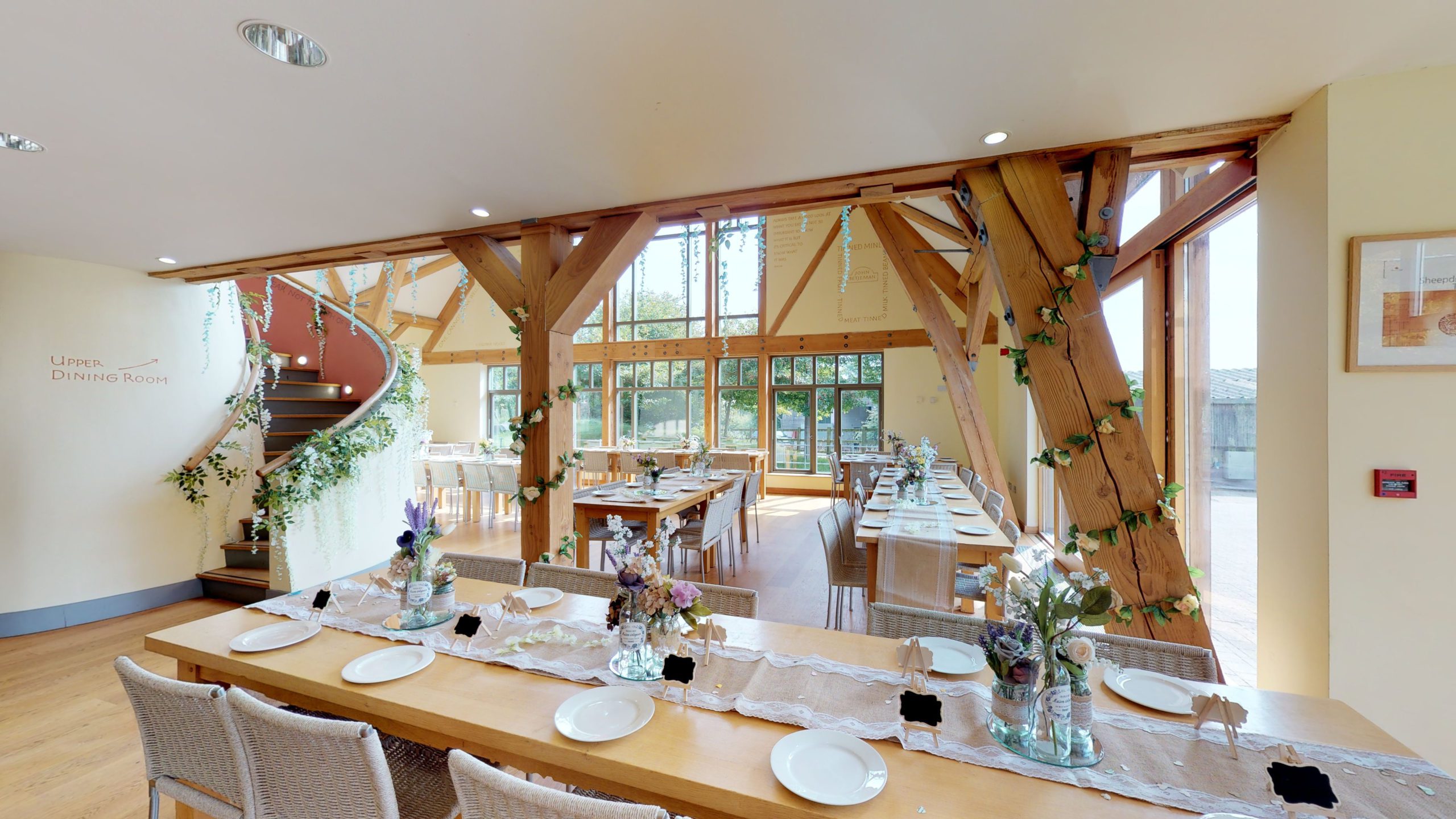 FEATURE YOUR BUSINESS ON GOOGLE MAPS
As a Google Trusted Photographer we can extract the images from your virtual tour and add them to Streetview allowing users searching from Maps to immediately step inside.
Not only will you increase click-through-rate to your website from Google, you'll keep visitors interested longer. Streetview virtual tours lead to more curiosity about your company and increase the amount of time a person engages with your brand.
While virtual tours on Google have proven to increase traffic to websites, online viewers are even more likely to visit your business in person. Businesses with high-quality photos and a virtual tour are more likely to motivate people to visit the business.
Take a look at Google's own statistics to see just how effective this can be for increasing both your leads and conversions.
ADDITIONAL BENEFITS
We can derive multiple assets from a virtual tour for you to use across social channels;
Unlimited high definition imagery of any subject or area within the tour
The tour captured as a video walkthrough compatible with Youtube and other video providers.
BIM assets that can be imported and used in your Facility Management Systems.