WORLD LEADING MATTERPORT 3D VIRTUAL TOURS WITH NO UPFRONT COSTS
A REVOLUTION IN BUSINESS MANAGEMENT
Innovative businesses across all sectors are a making a paradigm shift in the design, build, management and marketing of their physical spaces. Immersive media has become the baseline standard for marketing venues and real estate whilst spatial data is being incorporated into business processes for building planners, constructors, owners and managers.
At C3D we provide applications and solutions to deliver real value to your business. From Virtual Tours for marketing, to fully bespoke applications integrated with IOT sensors and everything inbetween. We're more than your standard "Virtual Tour Provider ". C3D is the developer behind
Openhouse
, an innovative system that allows multiuser remote immersive viewing of digital twins and 360 degree virtual tours from Matterport, Cupix, Metareal, Kuula and even Google Streetview.
As with many other companies producing virtual tours, C3D is a Matterport Service Provider and Google Trusted Photographer but what differentiates us is that we're also a Matterport Development Partner. This means that in addition to being able to provide a Matterport Virtual Tour we're able to interact with it at the code level giving us the ability to enhance the Matterport model with audio, embedded media and 3d objects aswell as integrating the model (or derived data from the model) into management systems for Project Management, Construction Management and Building Information Management plus many more.
Click the "Start your Experience" button to be transported to the Nature Discovery Centre via Matterport.
WITH AN INNOVATIVE AND EXPERIENCED PARTNER
Whether you've already got a Matterport, Cupix, Metareal, Kuula or Google Streetview model or not, we're here to help. We work extensively with Matterport but can deliver virtual tours, digital twins and spatial data using various technologies and can help you determine what's best for your business. We've been delivering Matterport digital twins and developing applications around them since 2018. From our capture service to bespoke applications you'll be working with a team of professionals that build solutions that realise your business goals and resolve your business issues.
IN A COMPETITIVE INDUSTRY
There's a relatively low cost of entry into producing immersive media, 3d data can be captured using the latest generation of iPhone and iPad and immersive imagery with a £200 consumer 360 camera. This has led to an explosion of opportunistic startups offering reality capture and immersive services, and we've seen huge deltas in the quality of even the most basic deliverables across these companies.There are literally hundreds of companies in the UK that will 'sell you a Matterport virtual tour' but none are quite like C3D. As a Matterport development partner, we can access the core of the product to enhance, augment, transform and integrate it into a real solution for your business. We only work with enterprise-level products, systems, platforms and partners, ensuring that the quality of our deliverables in unparalleled in the industry.If you're thinking of getting a virtual tour, 3d model or any other geospatial asset please contact us to take advantage of our free 1 hour consultation. Our aim is not to sell to you or to coerce you, we recognise that we are part of an emerging industry for which quality will be a major factor in it's success and we're (obviously) keen to ensure that our industry succeeds.We are Matterport for business
TAKE A LOOK AT OUR
LATEST PROJECTS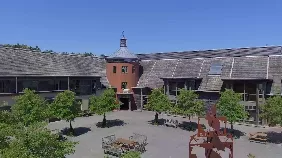 Working with Mark has been an absolute pleasure. The final results of our virtual venue tour are better than we could have ever expected. Mark kept returning to the venue, to ensure he captured the best shots; he went above and beyond to capture our venue perfectly. He's been more than accommodating and a very professional creative to work with. Thank you for all of your help.
Cameo Knight, Sales and Marketing Co-ordinator, Sheepdrove Organic Farm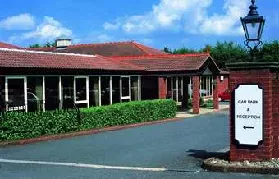 We approached C3D and were delighted with the speedy and professional service we received. Mark explained to us in detail how we could best showcase the hotel and we are amazed at the result. He certainly knows his stuff!We have since recommended Mark and his company to several venues who we know will benefit from having their own virtual tour.
Samatha Tidey, Sales Manager, Doubletree by Hilton Newbury North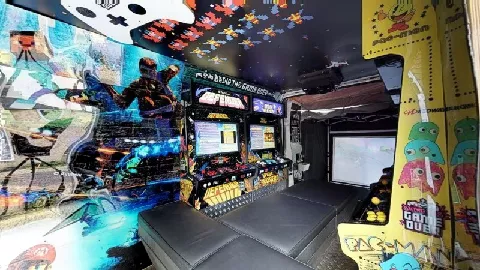 I cannot recommend Mark with C3D enough, I wanted to be able to show my customers just how roomy and amazing the interior of my gaming van was. Marks fantastic service was able to create an incredible virtual tour which is already showing amazing results of increased enquiries and sales. Not only did he create this amazing tour in just a few hours he also installed it on my website and then filmed a 360 degree Facebook live video which has had over 1000 views in just a few days
Richard Shepherd, Owner, Bring the Game Over